Splat is an action-packed multi-player arcade game. The simplicity of the screen display allows for pixel-perfect gameplay which is impossible in more graphically complex games.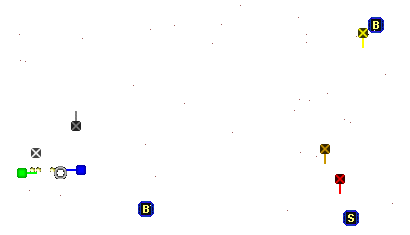 Up to 8 players can join the action - a range of computer characters with individual attributes are also available to play against. Multi-game leagues are also available, and teams can be arranged freely, so you could play every-man-for-himself, in pairs, seven-against-one, or any configuration you can think of!

Splat is freeware.

* Splat does not run on some Windows XP machines.